SARASOTA HIGH SCHOOL
SARASOTA, FLORIDA USA

...a multi-class gathering of students who attended Sarasota High School.
All classes... All years. (Graduation not required)
If you went to SHS you're welcome!


Our hearts go out to the family of
Coach Eddie Howell
in his passing.

Please hold them in your thoughts and prayers!
8-21-15
Check Presented to SHS Band Boosters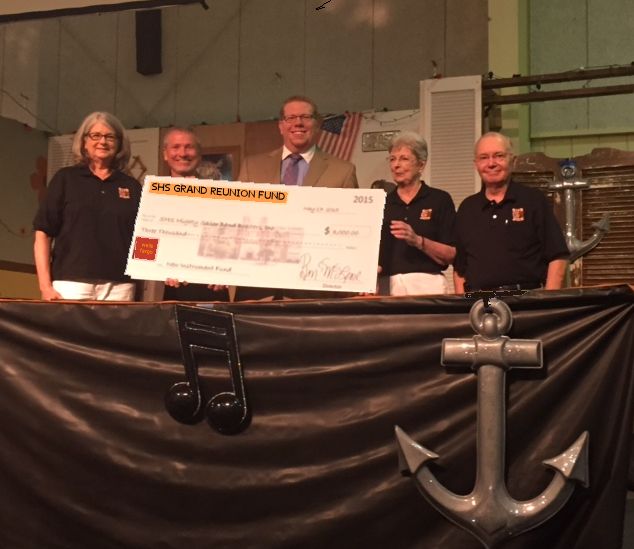 In a brief ceremony on Sunday, May 17th, Grand Reunion Team Members presented a $3000 donation check to the SHS Mighty Sailor Band earmarked for the New Instrument Fund. Other checks were presented will go to the SHS Chorus Boosters, the SHS JROTC and the SHS Association of the Dramatic Arts.

The SHS Grand Reunion is committed to supporting these future alumni. Join us!
| | |
| --- | --- |
| | |
| | |
| | ADDITIONAL CHECKS PRESENTED |
| | |
On June 2, Pam McLeod, SHS Grand Reunion Director, (center) presented $500 Grand Reunion donation checks to SFC [R] Fred Pulphus (left) of the SHS JROTC Program, Kirby Sanders (right), Director of the Chorus Department, and the SHS Association of the Dramatic Arts, headed by Melissa Dweck, who was unable to be present.

The SHS Chorus Boosters will put their $500 toward the purchase of new risers. These donations were made possible by the generosity of SHS Grand Reunion reffle participants.and ticket sales.
A View of the 2015 Grand Reunion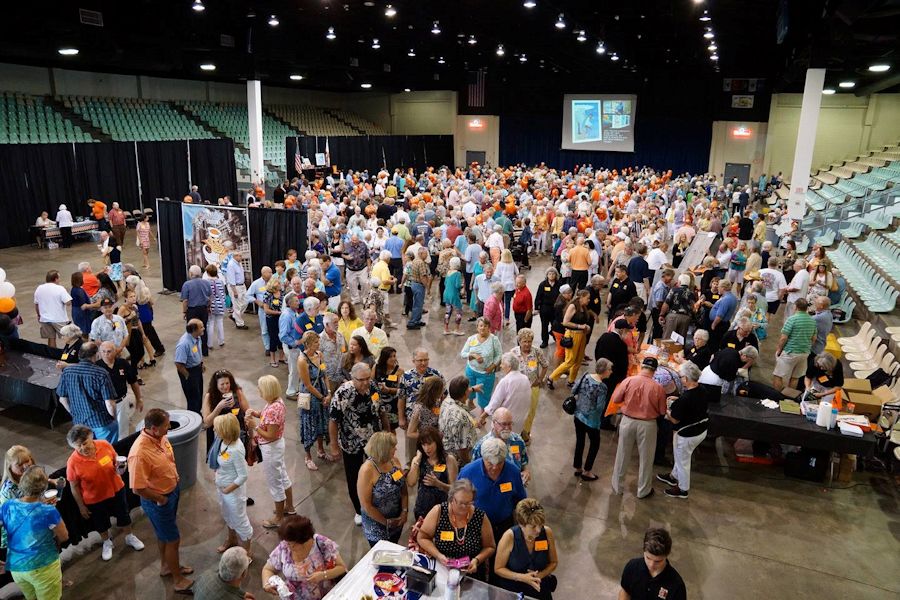 More great photos courtesy of

YourObserver.com



Once again you did it classmates! A "Grand" time was had by all.

The performances by the present students of Sarasota High School were nothing short of superb. The music and singing took each of us back to the day. We all swelled with pride and most of us were indeed misty-eyed.

Many thanks to all who completed surveys. Your thoughts and comments will go a long way help to make the event even Grand-er! (The longest wait for anything was the Beer Line)

We've joined the "Band of Alumni" to support the Music Department. Alums at the Grand Reunion were generous with their donations for the cause. If you'd like to join our "Band" and financially support the Mighty Sailor Band you can make you contributions online here:


https://www.crowdrise.com/shsmightysailorband




Join Us For The Next
Grand Reunion in 2020